Sustainability
Traceability and food transparency is a crucial part of who we are. We share with our community the importance of balanced nutrition, digestive health, sustainable farming, and that of how organic beans and pulses are great rotation crops. These superfood-strength legumes offer high amounts of protein and healthy servings of fiber but, without compromising on flavor.
Organic ingredients from...
Chickpeas

Central Valley, California

Pinto Beans

Washington & North Dakota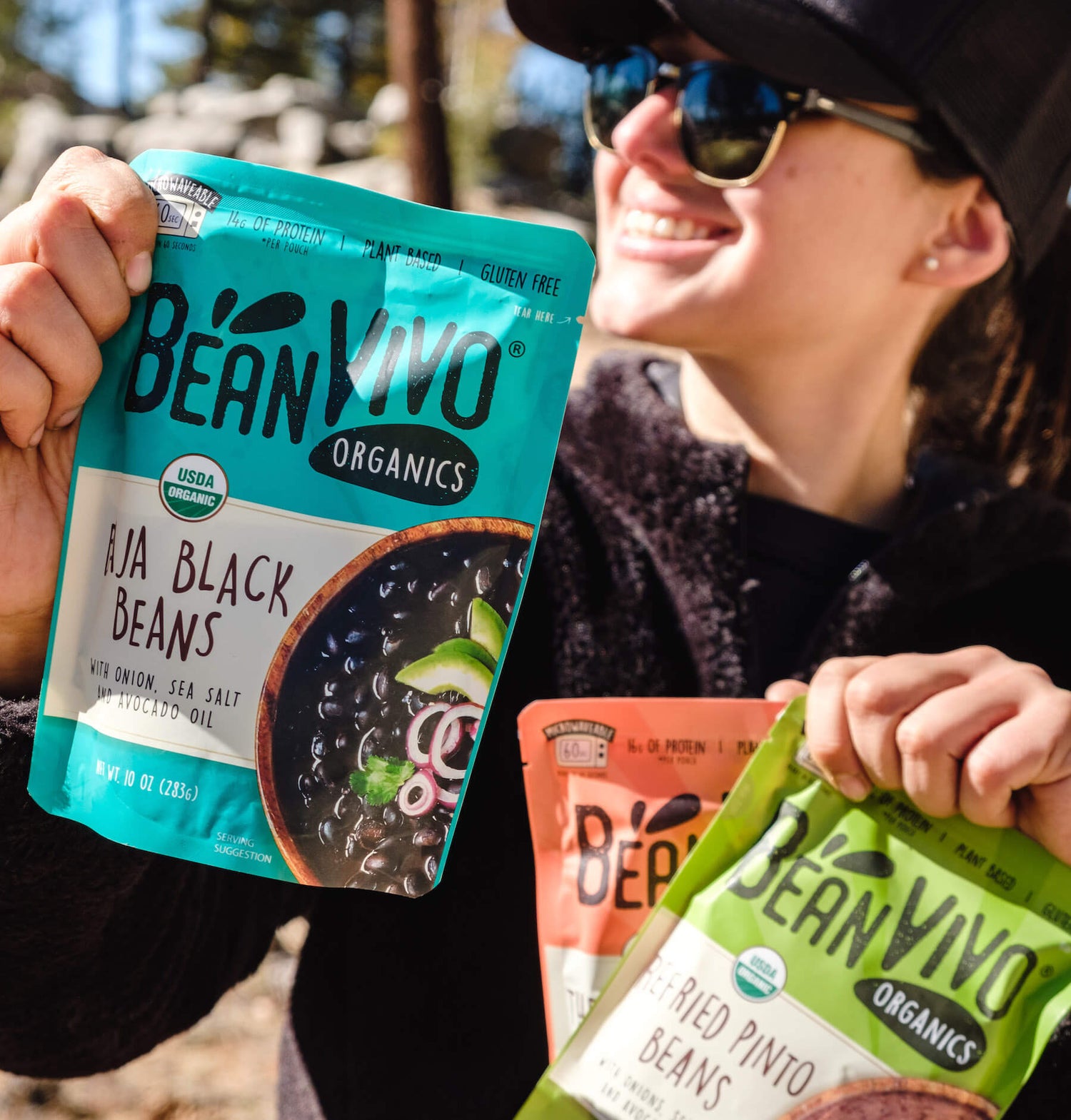 Big flavors start from small beans
When we set out to create BeanVIVO, we knew we wanted to create something bold.
We are proud to offer a selection of organic seasoned legumes in a variety of spectacularly unique flavors.  From traditional Latin and Indian ingredients to more modern herbs and spices, we've reimagined what bean-centric cooking can look like.
Shop Ready-to-Eat Favorites