About Us
We're a network of explorers. Adventurers. We live for the smell of trees, ocean breeze, and the open road. We live for new moments and fresh experiences. We experiment. We explore. Our lives are busy and full. We believe in quality and transparency around food in whole ingredients. We believe in the process of soil to shelf and our ability to make an impact. We are flavor hunters, snack lovers, and health nuts. We are VIVO Tribe.
With our Latin roots and our passion for a healthy lifestyle, we'll continue to develop nourishing and flavorful foods using simple whole ingredients, while having organic legumes at the forefront of what we do.
We hope you enjoy.
Muchas Gracias
BeanVIVO team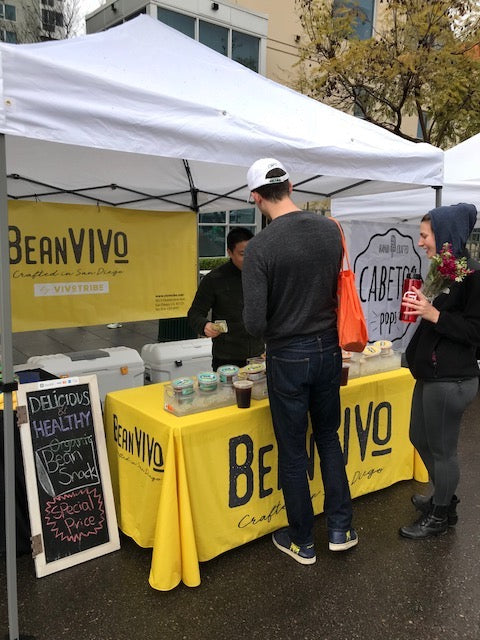 Our Story
From our early beginnings at local farmer's markets in San Diego, or working from our garage, our mission has not changed: developing tasty and convenient ready-to-eat foods by combining one of nature's most nutritious ingredients – organic beans!

We set out on a journey to craft specialty foods using organic legumes paired with other latin and global flavors.

Thinking globally but acting locally, by sourcing & supporting organic bean framers here in the US.
Follow our journey
Sustainable and organic ingredients
... from farm to fork!
We've learned about the positive implications of farming organic beans & pulses as great rotation crops, by returning nitrogen to our soil.
But most importantly, discovering the
macro and micronutrients found in beans, packed with protein, fiber, iron, good carbs and more.
Beans help regulate sugar spikes too, among other wonderful properties. A real powerhouse of nutrition!
Learn More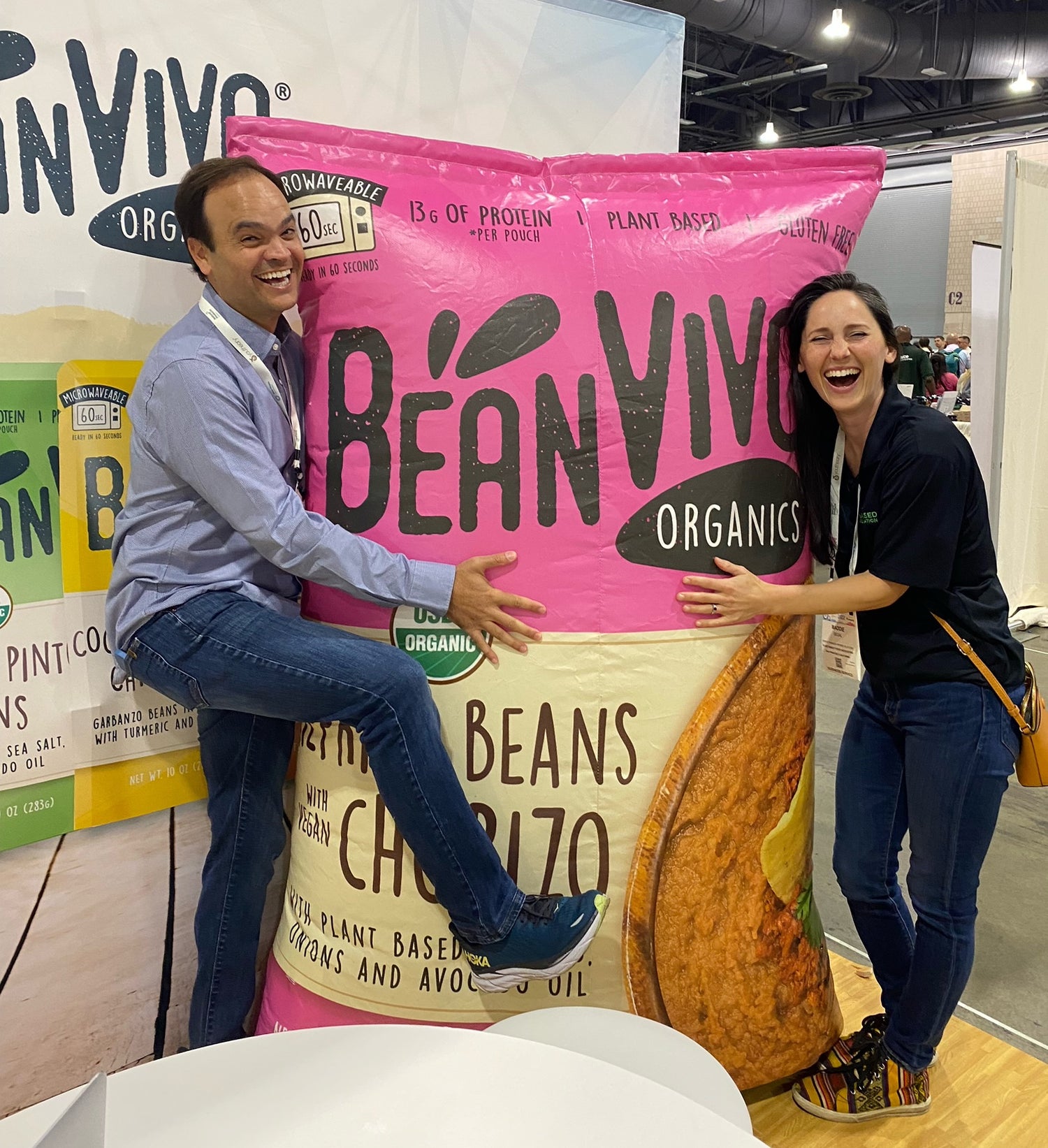 We love Bean alive!
We are always travelling to tradeshows, visiting universities, and discovering new ways we can bring our healthy snacks to the world - and we like to have fun along the way!
What's the point of eating nutritious foods to help you live a long healthy life if you aren't going to do it with a smile on your face? 😉
Connect with Us
Our Company Values
Be Humble

We are still a small team, but we have big goals still ahead. We're humbled by our mission and the challenges of a more sustainable future, and we're grateful for our opportunities to make an impact.

Be Transparent

We strive to be transparent in every step of our business, from sourcing only the cleanest and most traceable ingredients to communicating with our customers and building our community.

Drive Positive Change

We can make a difference in the world, and we're motivated by the opportunity to drive positive change in our both our planet and our daily lifestyles. We hope you can join us in our mission.
Our Product Values
Organic plant-based ingredients

We only use USDA-certified organic ingredients in our recipes, and we are constantly developing new plant-based recipes.

Local and sustainable sourcing

We're committed to partnering with sustainable farmers who can provide us with high-quality ingredients as locally as possible.

Convenient packaging

Our packaging is designed to be convenient and easy for people on-the-go. From the office to the outdoors.

Innovation

We work hard to innovate the way beans and legumes are used through modern recipes and unique flavors.